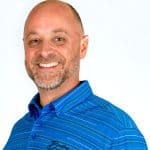 "We completed a 6-month coaching engagement with Anita that included group coaching and private sessions.  Anita is very knowledgeable about Conversational Intelligence®.  Her ability to engage each of us involved helped to keep us focused and participating.  Anita did a great job facilitating the information and helped us to work through our goals during our individual sessions.  As a result, I commit to asking more specific discovery and innovative questions."
Tim Creely
Director of Administration
- The Villages, FL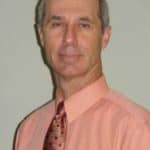 "Although Anita has developed and presented specific soft-skills training sessions of high quality for the Business Resources Center, her development and facilitation of the LSCC Leadership program is a professional hallmark of her outstanding employee educational work for the College. Anita developed a leadership program that consists of six top quality, highly interactive, and interconnected workshops covering core leadership skills set as learning outcomes specifically identified to improve LSCC's leadership culture. The success of the program is measured not only by outstanding participant feedback, but also by documented end-of-session learning gain scores of 30% to 60%. Anita demonstrates professional expertise in all phases of a human performance improvement projects: excellent gap analysis, needs assessment, goals identification, design and development, facilitation/program execution and success measurement."
Tim Kane
HR Executive Director
- Lake Sumter Community College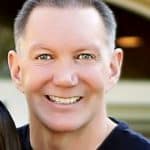 "Anita is extremely passionate about helping others become better leaders utilizing Conversational Intelligence® skills.  C-IQ really opens your eyes to see how powerful your words are, how they affect relationships, and ultimately your team's performance.  After our 6-month coaching engagement which included group and private sessions, I am striving to be more relatable in one-on-one conversations by asking more open-ended, personal questions."
Erik Greulach
Assistant Director of Golf Operations
- The Villages, FL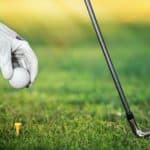 "I just completed a 6-month coaching engagement with Anita on learning how to communicate better as a leader using the tools of Conversational Intelligence®.  Although I didn't enjoy the "science" part , I did appreciate the group exercises Anita designed to help me understand and learn the skills.  I learned about the power of questions, what to ask and what not to ask, and I am trying very hard not to use the word "but."
Todd C. Basso, PGA
Golf Operations Manager
- The Villages, FL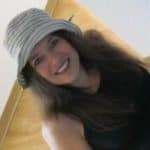 "I loved, loved, and loved our Passion Test session…  So BEAUTIFUL and empowering…  Wow ~~ My cup is TOTALLY Filled…  I love you soooo much ~~ Keep doing the work you are doing ~~ You are making a difference!"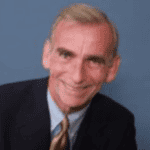 "When Anita asked if I would like to do the Passion Test, I was a bit skeptical.  My initial thought was that I am doing the things I love and don't need to invest the time to discover things that I already know.  Boy was I wrong!  After just two sessions with Anita, I discovered that I was not putting my full energy and intention into the things that are most important to me.  I have been spending a great deal of my time on activities that I felt were important at the moment, but didn't really serve my true life's passions. Anita's ability to help me identify what is most important to me, and then focus my energy on those things has put me in a place where happiness takes on a whole new meaning.  In just a short time working with Anita, my passions are crystal clear to me.  No more New Year's resolutions for me.  I now have markers that tell me when I am on track to happiness in life, not just for the first few weeks of the year."
Steve Schumacher
Leadership Analyst and Change Agent – Orange County, CA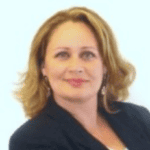 "Wow! What an eye-opening experience. Discovering and articulating my passions was more challenging than I thought, but Anita's expert guidance and passionate facilitation opened it all up for me. I have never been so clear on my passions and how they relate to my destiny. This was a life-changing session for me."
Trena Morealli
PHR, Human Resources Professional – Orlando, Florida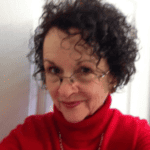 "Anita joined me on a project over a holiday season. We needed to work quickly over the Christmas holidays to design self-paced learning lessons for telephone sales representatives to improve their ability to offer a new telecommunications and entertainment product to retail customers. Anita was able to jump in with little content and no access to subject matter experts. She wrote an outstanding, highly motivational first lesson that set the tone for these reps to be motivated to learn and perform. Anita is a very experienced, highly creative instructional designer who can deliver results for self-paced, technologically-enabled learning, or the more traditional instructor-led training events. If you want to hire an experienced person who works well with everyone and delivers great results, you need look no further than Anita."