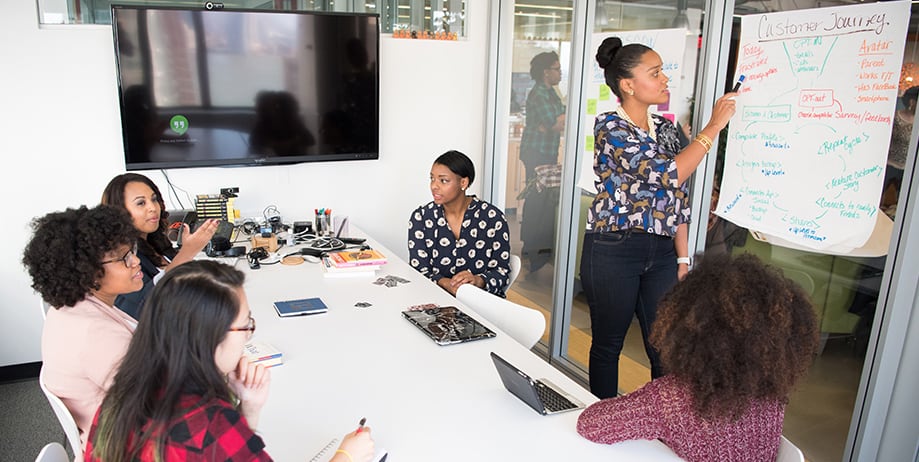 Executive Coaching
Don't just be the boss; be a passionate leader!  Executive coaching is a professional partnership where high-performing leaders engage in a thought-provoking, creative, and high-impact process to achieve sustainable results.
Successful leaders never stop learning and inspiring others to do the same.  We coach you and your team to revitalize and reinforce the leadership skills required to form rich relationships with everyone.
Using the latest brain-based tools and assessments, we guide you and your leadership team to achieve personal, professional, and organizational goals.
Discover
Our engagement begins with an agreement of confidentiality, defined roles, clear expectations, and a commitment to be powered by passion and performance. A discovery conversation guides the path for specific areas to improve, enhance, or develop.  Together we identify the gap between the desired outcome and the current day-to-day experience.
Develop
Team member interviews reveal strengths and issues that they aren't comfortable bringing up to their manager. Once we know strengths, it's time to address the areas where you can make impactful changes with a well-prepared development plan to meet objectives.
Deliver
Together with the management team, solutions, and methodologies for creating change are planned. Accountability measures are implemented to ensure sustainability.  We collect data, organize information, and report on the coaching impact and success. As a "guide on your side," improving communication and leadership skills pays long-term dividends.
Contact Us to Start Your Leadership Development Journey.